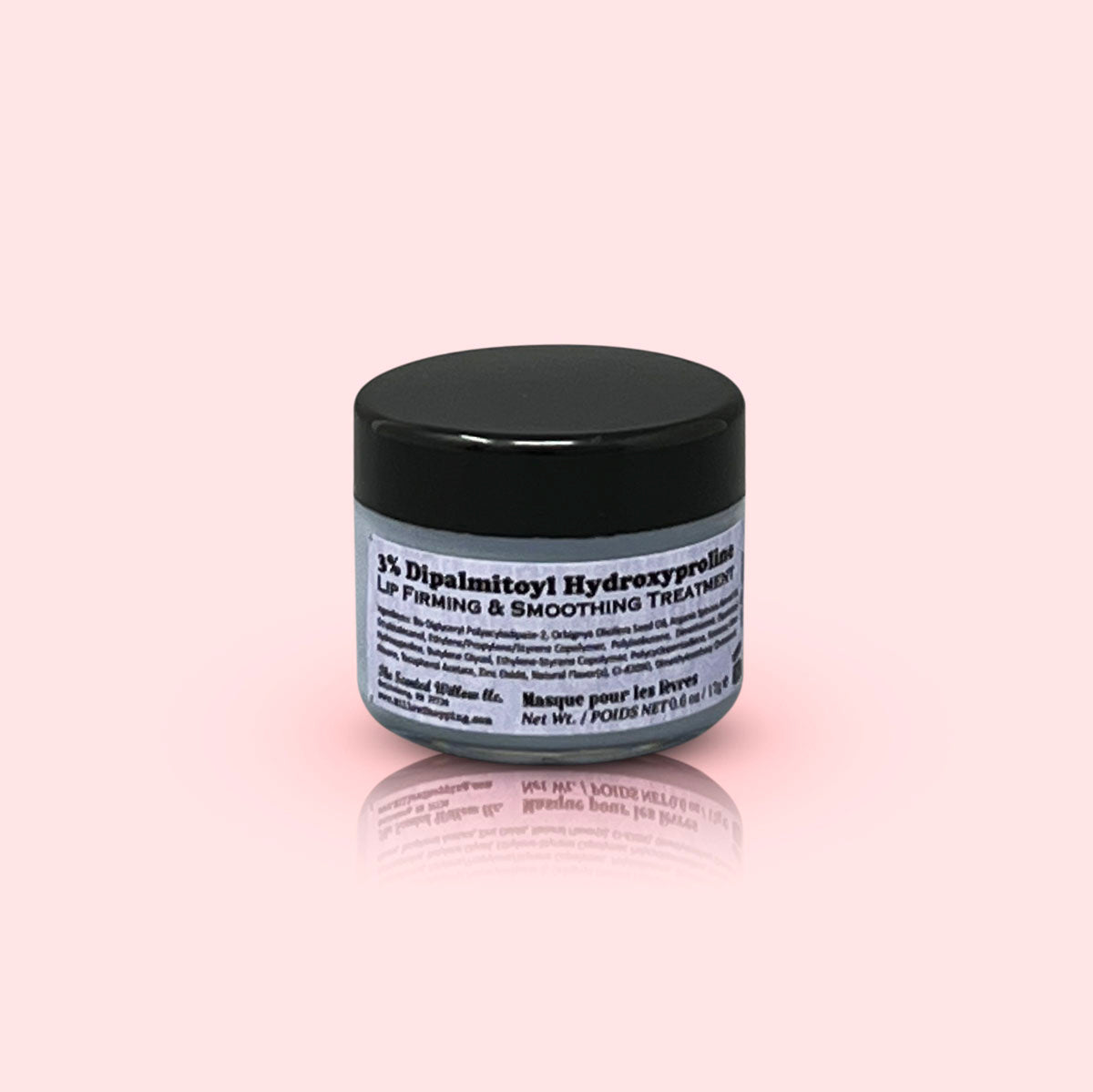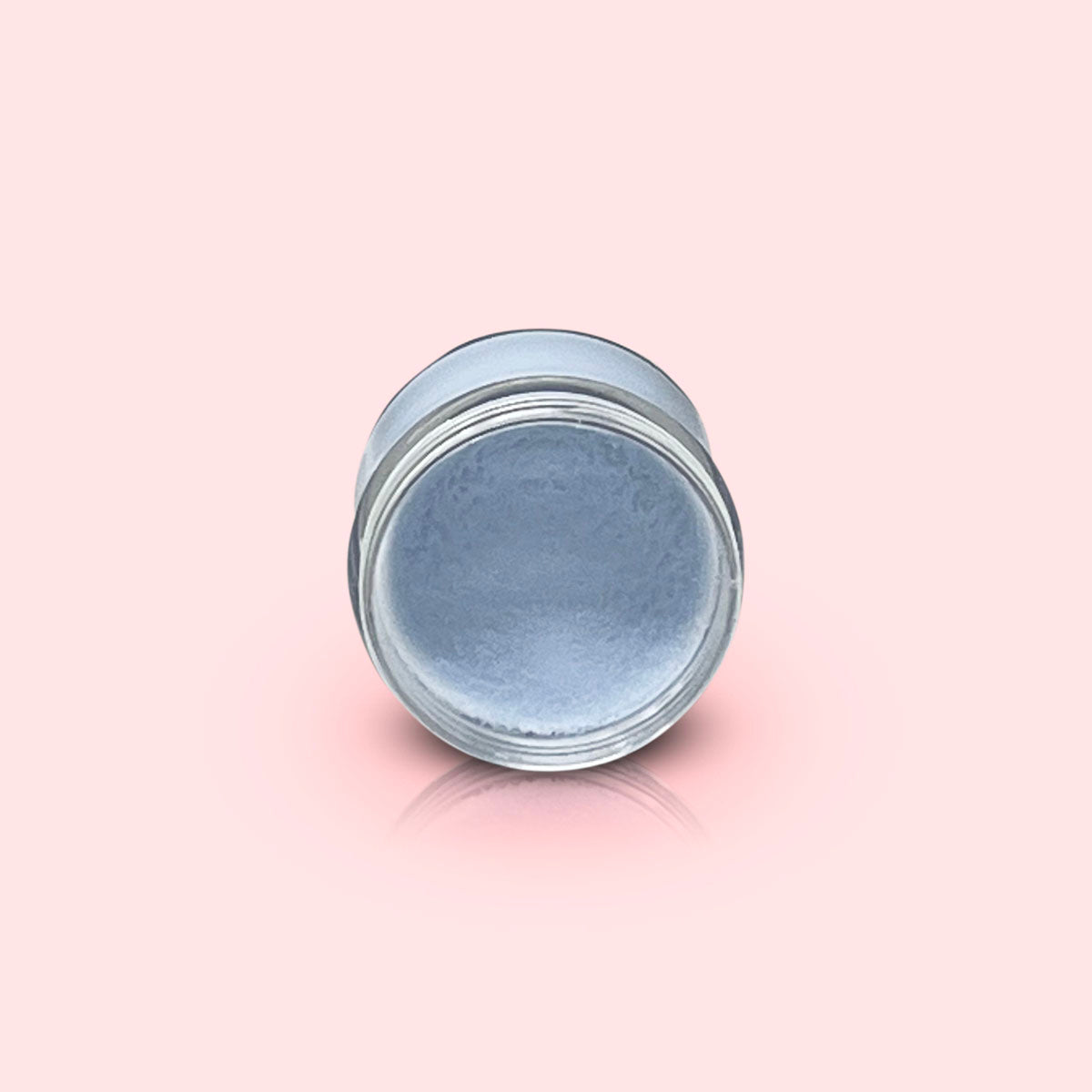 Lip Firming & Smoothing Treatment
Our Lip Firming & Smoothing Treatment Balm, the ultimate secret to luscious, irresistible lips that will make heads turn and hearts skip a beat! Prepare to be amazed by the unparalleled results of this exclusive formula, enriched with a dazzling 3% Dipalmitoyl Hydroxyproline.

Picture this: your lips, transformed into a velvety canvas of pure perfection. Our Lip Firming & Smoothing Treatment Balm is here to take your pout on a fabulous journey, delivering the care and attention it deserves. Say goodbye to dull, lackluster lips and hello to a rejuvenated, plump and oh-so-kissable smile!

So, what makes our treatment balm stand head and shoulders above the rest? It's all thanks to the magic of Dipalmitoyl Hydroxyproline, a powerful ingredient known for its lip-plumping and wrinkle-smoothing abilities. This exclusive component works tirelessly to enhance your lips' natural collagen production, giving them a more youthful and voluminous appearance.

But that's not all – our Lip Firming & Smoothing Treatment Balm is a true multitasker! It's packed with a blend of nourishing and hydrating ingredients that work in harmony to restore moisture, banish dryness, and create a silky smooth texture. Shea butter, jojoba oil, and vitamin E team up to provide a luxurious, pampering experience, leaving your lips soft, supple, and oh-so-silky.

Applying our treatment balm is a joy in itself. The creamy, buttery texture glides effortlessly onto your lips, instantly melting into a soothing, comforting sensation. With every application, you'll be treated to a burst of invigorating freshness and a hint of a delicate, irresistible scent that will have you reaching for your Lip Firming & Smoothing Treatment Balm throughout the day.

Here's the best part – the results are simply incomparable! In no time, you'll notice your lips becoming fuller, firmer, and incredibly smooth. Fine lines and wrinkles will be visibly diminished, and your lips will exude a radiant, youthful glow. Get ready for a barrage of compliments as everyone around you becomes captivated by your newfound confidence and stunning pout!

So, if you're ready to unlock the secrets of lip perfection, our Lip Firming & Smoothing Treatment Balm with 3% Dipalmitoyl Hydroxyproline is the ultimate must-have in your beauty arsenal. Embrace the fabulous and let your lips do the talking – they deserve nothing less!
Sale price

$16.99 USD
Regular price
(/)
---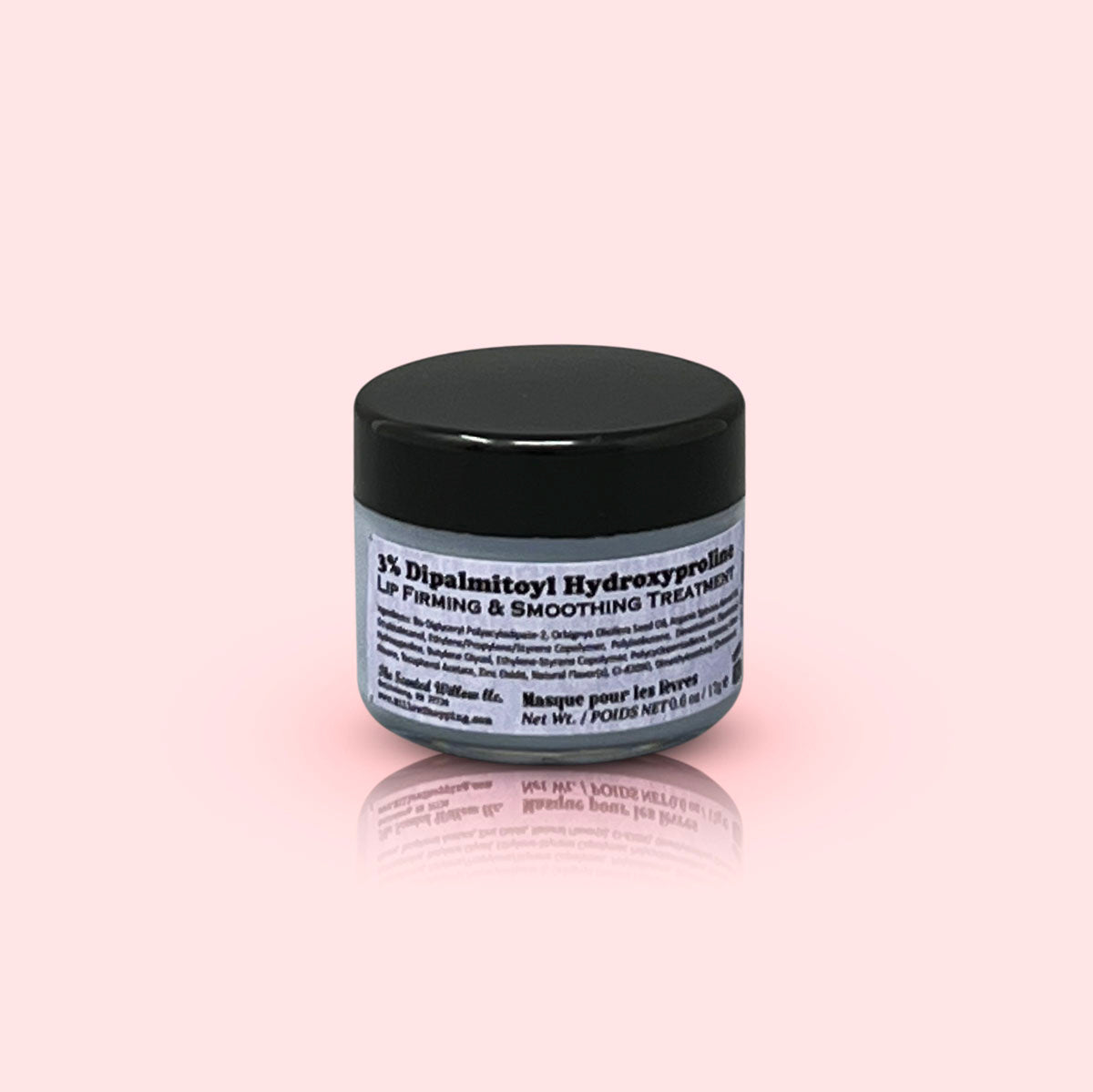 Lip Firming & Smoothing Treatment
Sale price

$16.99 USD
Regular price
Choose options