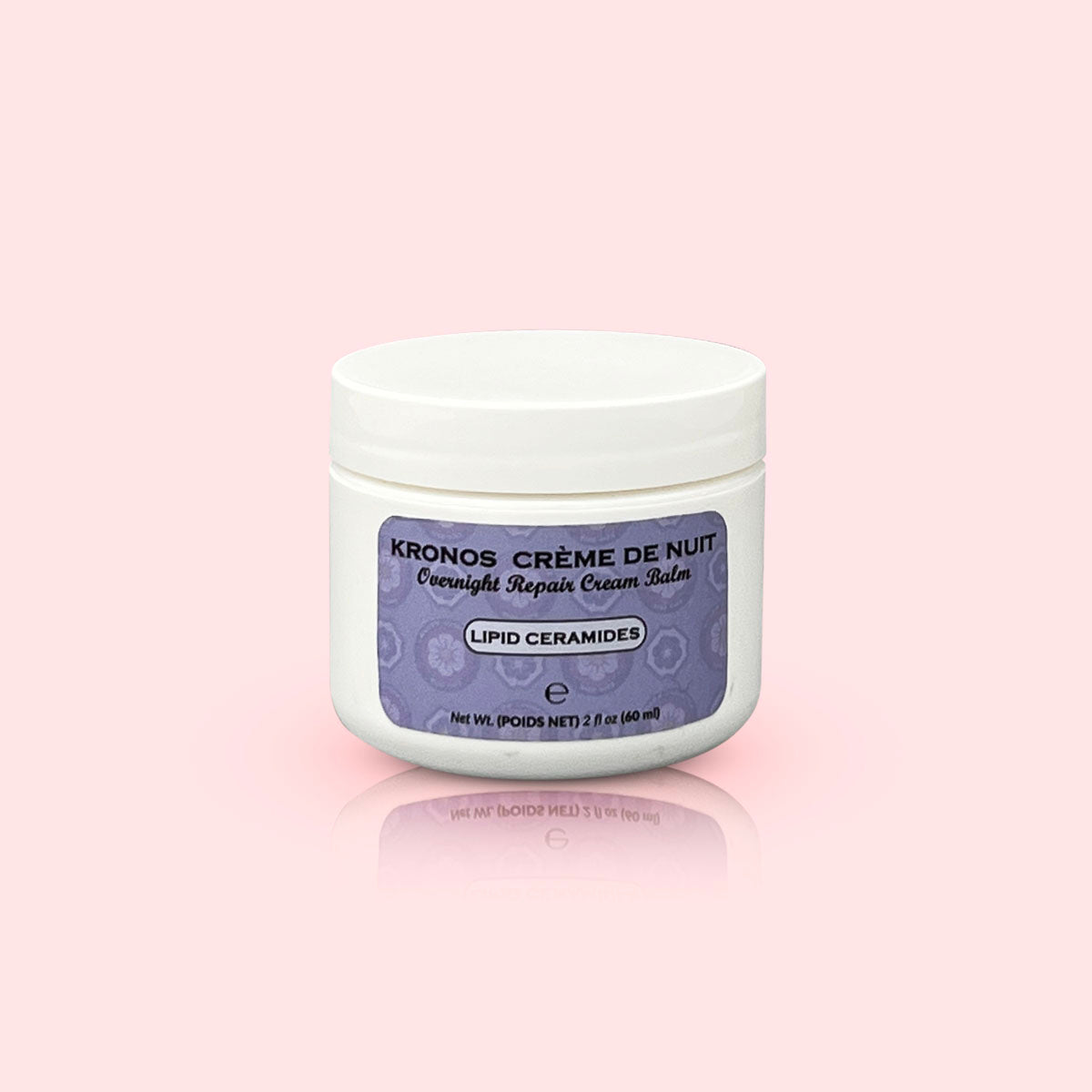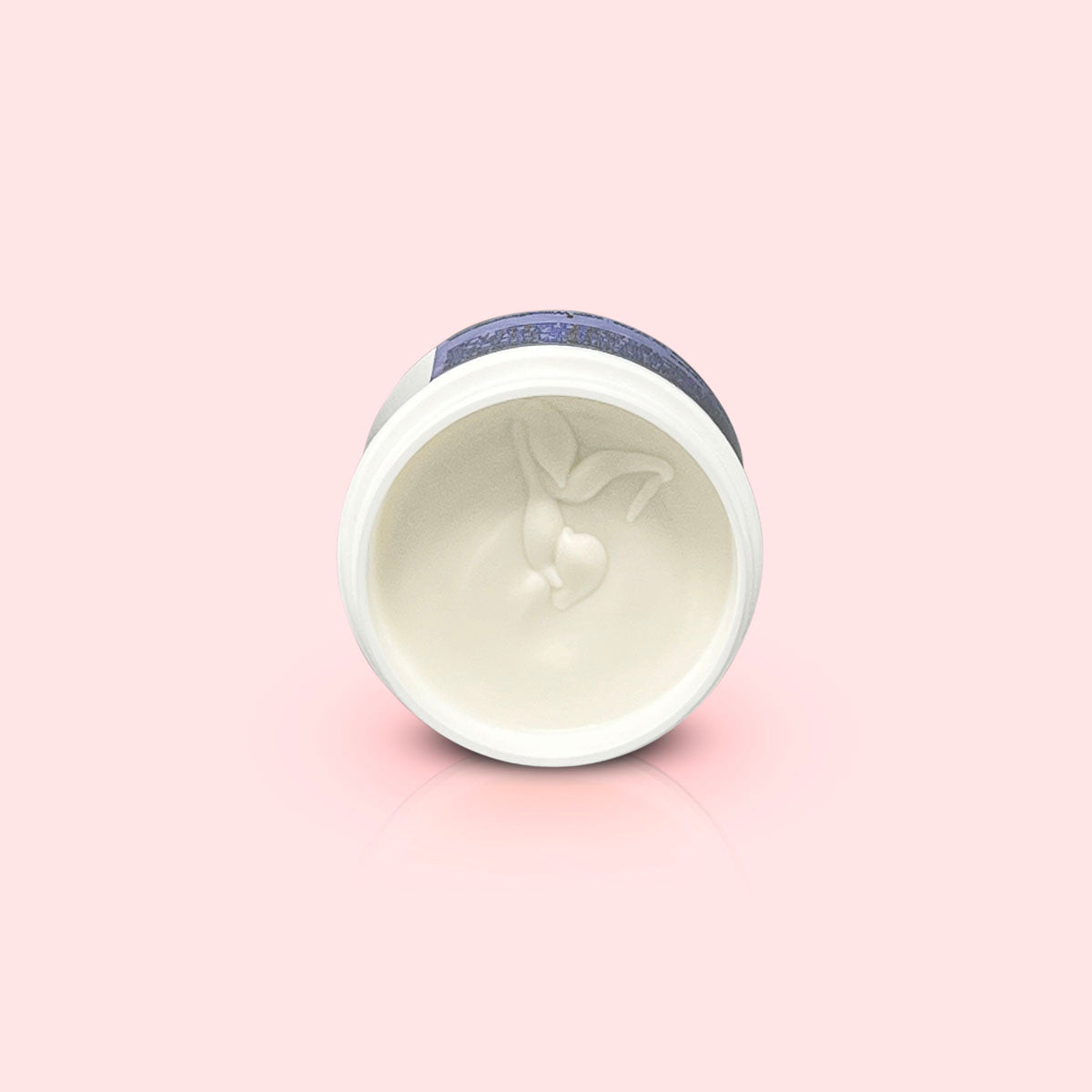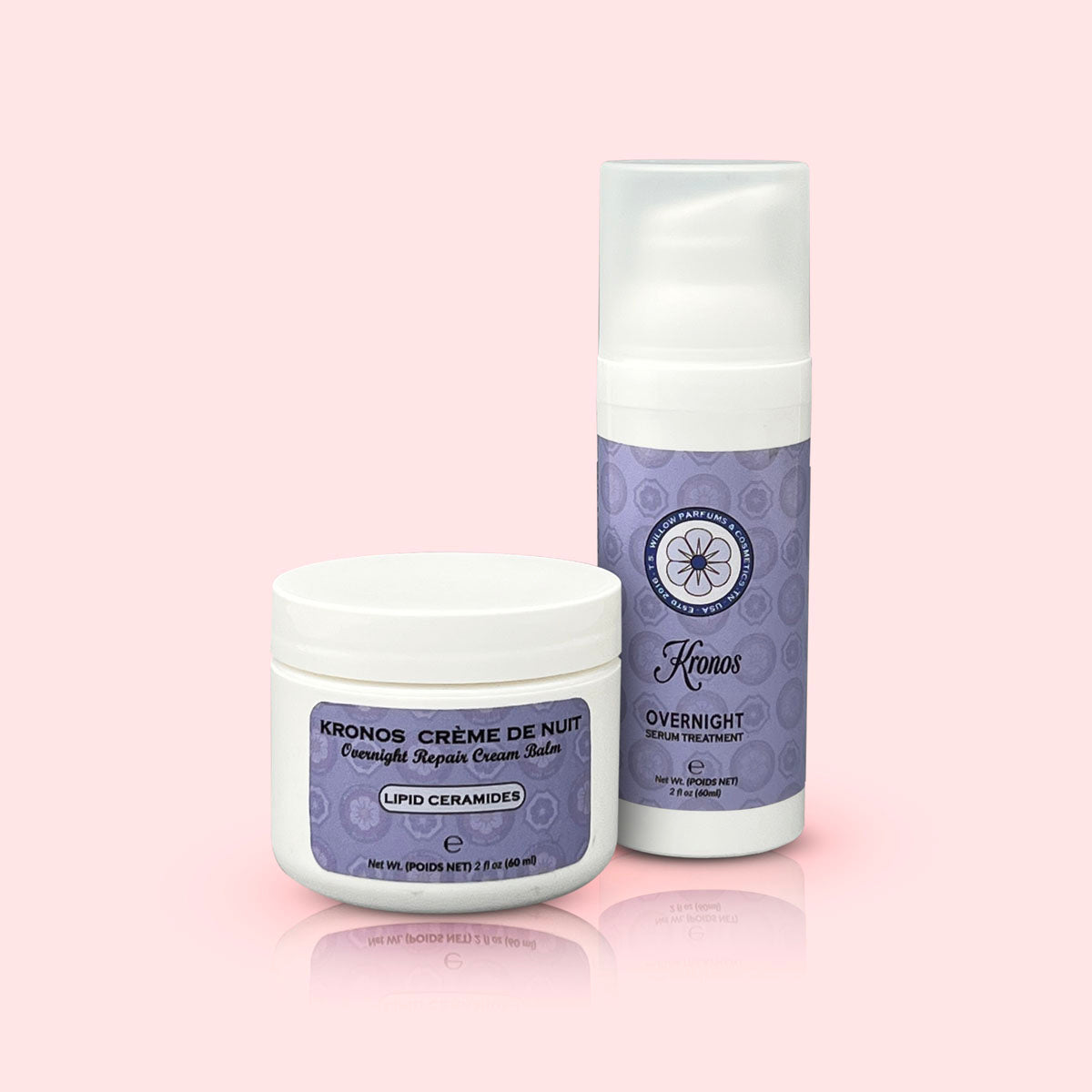 Kronos Crème de Nuit Overnight Repair Cream Balm
Introducing the exquisite Kronos Crème de Nuit Overnight Repair Cream Balm, a luxurious and indulgent night-time treatment designed to deliver unparalleled anti-aging benefits while catering to acne-prone skin. This sumptuous cream balm is infused with a powerful blend of Lipid Ceramides, Frankincense, Aecin Isolate, Donkey Milk Extract, and Milk Lipids, providing an unparalleled fusion of active ingredients to elevate your skincare routine to new heights.

Key Ingredients and Benefits:

1. Lipid Ceramides: These essential lipids fortify the skin's natural barrier, sealing in moisture and shielding against external aggressors. By restoring the skin's ceramide balance, this cream balm promotes lasting hydration, suppleness, and resilience – crucial for aging and acne-prone skin alike.

2. Frankincense: This esteemed resin is prized for its potent anti-aging properties, working to boost skin elasticity and minimize the appearance of fine lines and wrinkles. Its anti-inflammatory and antibacterial qualities also help soothe acne-prone skin and prevent blemishes, revealing a luminous and youthful complexion.

3. Aecin Isolate: Derived from horse chestnut, this innovative ingredient is a potent antioxidant that defends the skin from environmental stressors, alleviating inflammation and redness. Aecin Isolate's ability to enhance microcirculation contributes to a vibrant, even-toned, and rejuvenated appearance.

4. Donkey Milk Extract: This nutrient-dense extract brims with vitamins, minerals, and proteins that deeply nourish and rejuvenate the skin. Its gentle exfoliating properties help unveil a brighter, more youthful complexion, while the natural antibacterial compounds of lactoferrin and lysozyme offer additional benefits for acne-prone skin.

5. Milk Lipids: These essential fatty acids deliver profound hydration, softening and plumping the skin for a revitalized look. They also help maintain the skin's natural balance, preventing excess oil production – a common concern for those with acne-prone skin.

The Kronos Crème de Nuit Overnight Repair Cream Balm stands as a lavish and powerful ally in your quest for ageless, radiant, and blemish-free skin. When combined with the equally exceptional Kronos Overnight Serum Treatment, you unlock the ultimate skincare duo. These complementary products work in harmony to provide transformative results, elevating your skincare experience and delivering the life-changing complexion you've always desired.
Sale price

$49.99 USD
Regular price
(/)
---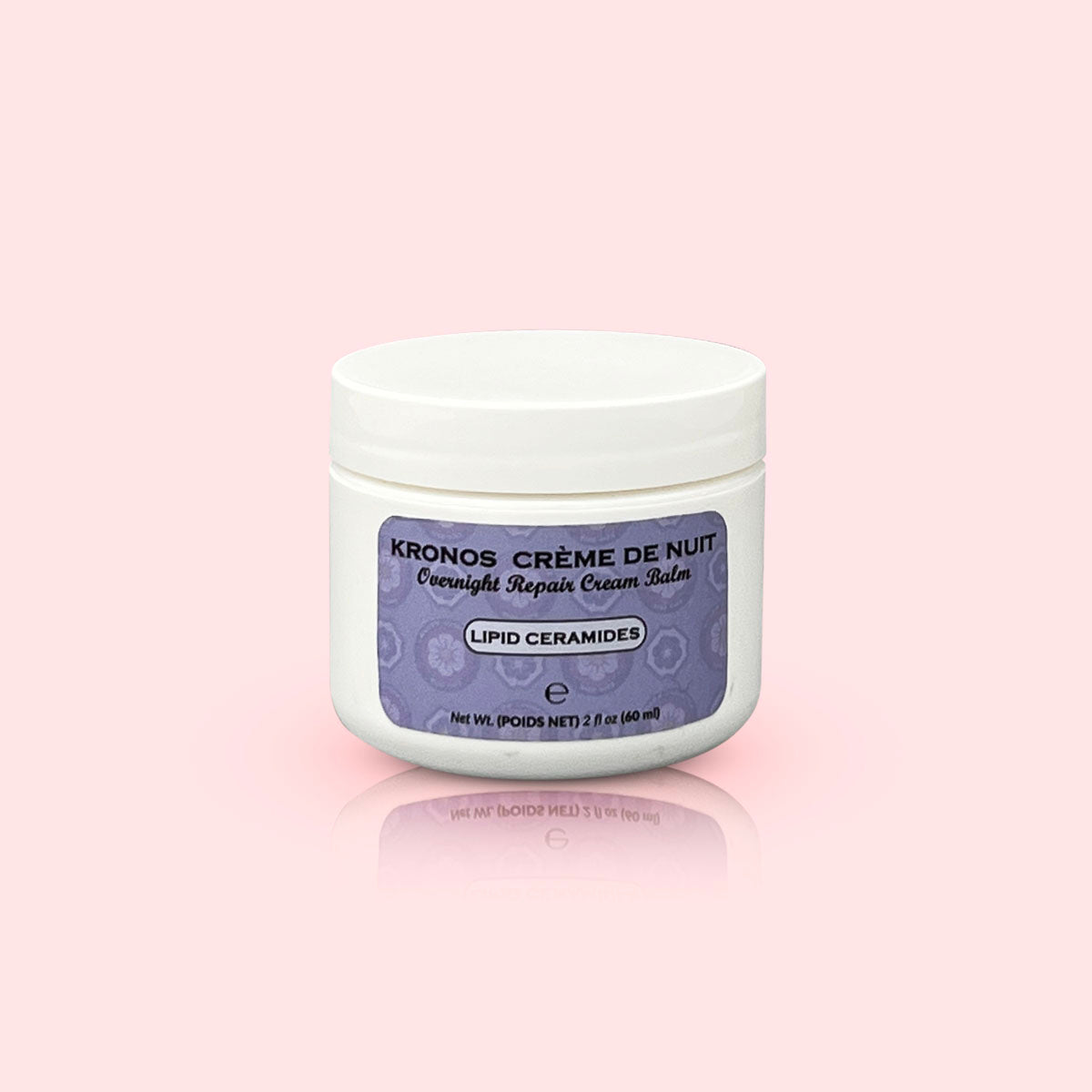 Kronos Crème de Nuit Overnight Repair Cream Balm
Sale price

$49.99 USD
Regular price
Choose options