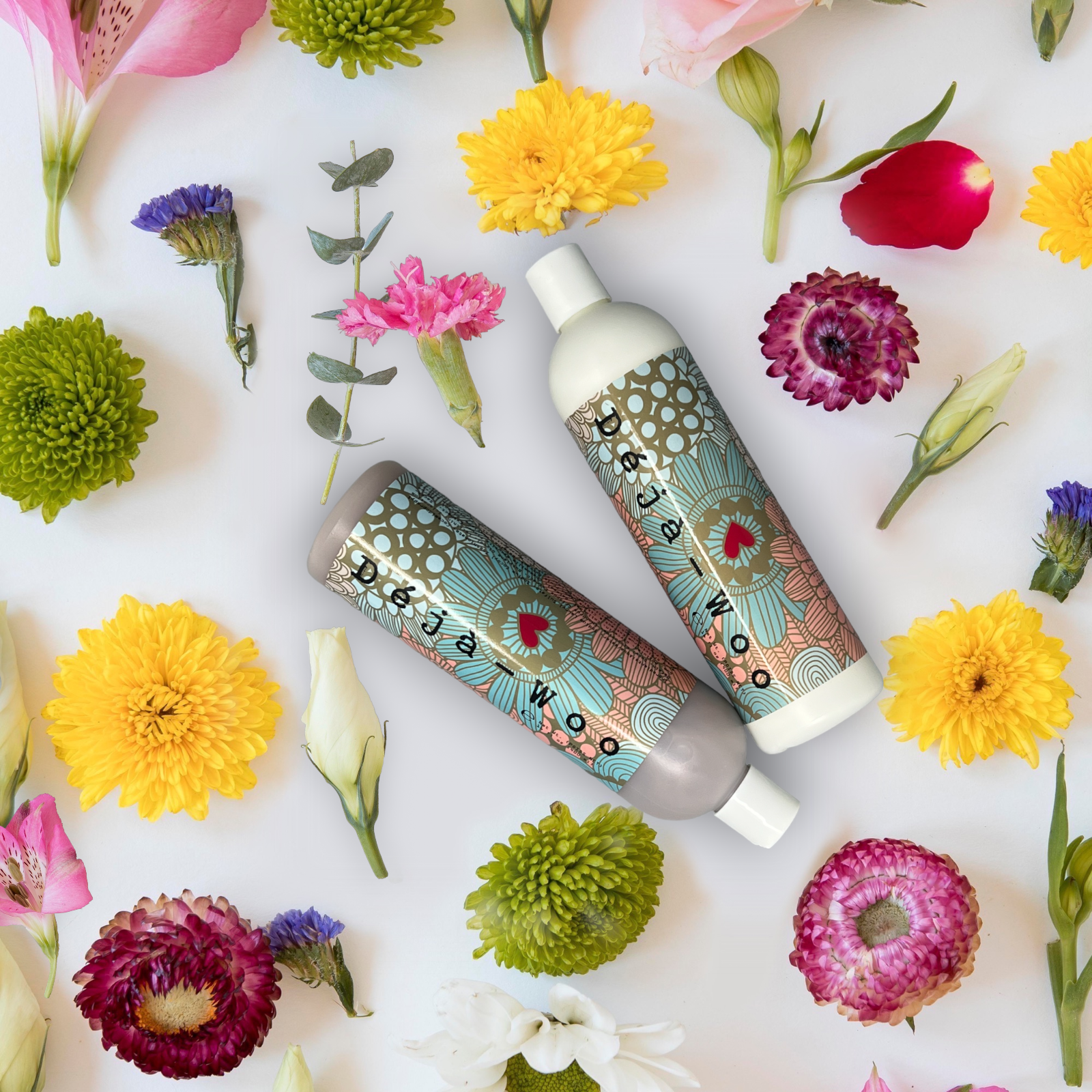 Deja Woo Shampoo & Conditioner
Drumroll, please! Meet the dynamic duo that's set to revolutionize your hair care routine - the Deja Woo Shampoo & Conditioner. An incredible coupling that will hydrate, strengthen, and smooth your hair beyond your wildest dreams.

Step into the shower with the Deja Woo Shampoo, a potion filled with magic and love for your tresses. Infused with our unique time-releasing liposomal micro-emulsion complex concentrate, it kicks off the grand spectacle of hair transformation. The star of this show is the vibrant Chondrus Crispus, the red Hawaiian algae that works its charm from within, creating a luscious blend of health, silkiness, and manageability. Add to this our proprietary blend of natural proteins, delightful botanicals, and micro-encapsulated humectants that quench, nourish and fortify every strand. And of course, the magnificent Rice Ferment, with its wealth of antioxidants and vitamins, lending that extraordinary shine and promoting impressive growth.

Now, keep the hair care carnival going with the Deja Woo Conditioner. Continue your journey of hydration and strength, as our exclusive liposomal complex works in synergy with Chondrus Crispus to condition and smoothen your hair. This conditioner drenches your locks in a nourishing blend of natural proteins, botanicals, and humectants, leaving it robust and radiant. With Rice Ferment continuing its marvellous job, you're assured a soothing scalp and an enviable, glossy finish.

But the real 'Woo' factor shines when these two superstars are used together. Deja Woo Shampoo and Conditioner are a match made in hair care heaven, each amplifying the benefits of the other. Together, they create an amplified fortress of hydration, strength, and smoothness that your hair luxuriates in. While the shampoo deeply cleanses and preps the hair, the conditioner seals in the nutrients and the magic of the micro-emulsion complex. The result? Hair that's not just washed, but thoroughly pampered, protected, and left radiating with a healthy, silky sheen.

Dive into this power-packed regimen of Deja Woo Shampoo & Conditioner, and let your hair dance in the glory of unmatched health and shine. Every wash is a 'Deja Woo' moment – an indulgence of botanical bliss and nourishing goodness. Give your hair the 'Woo'-nderful treat it deserves, because with this fantastic pair, every day is a fabulous hair day!
Sale price

$19.99 USD
Regular price
(/)
---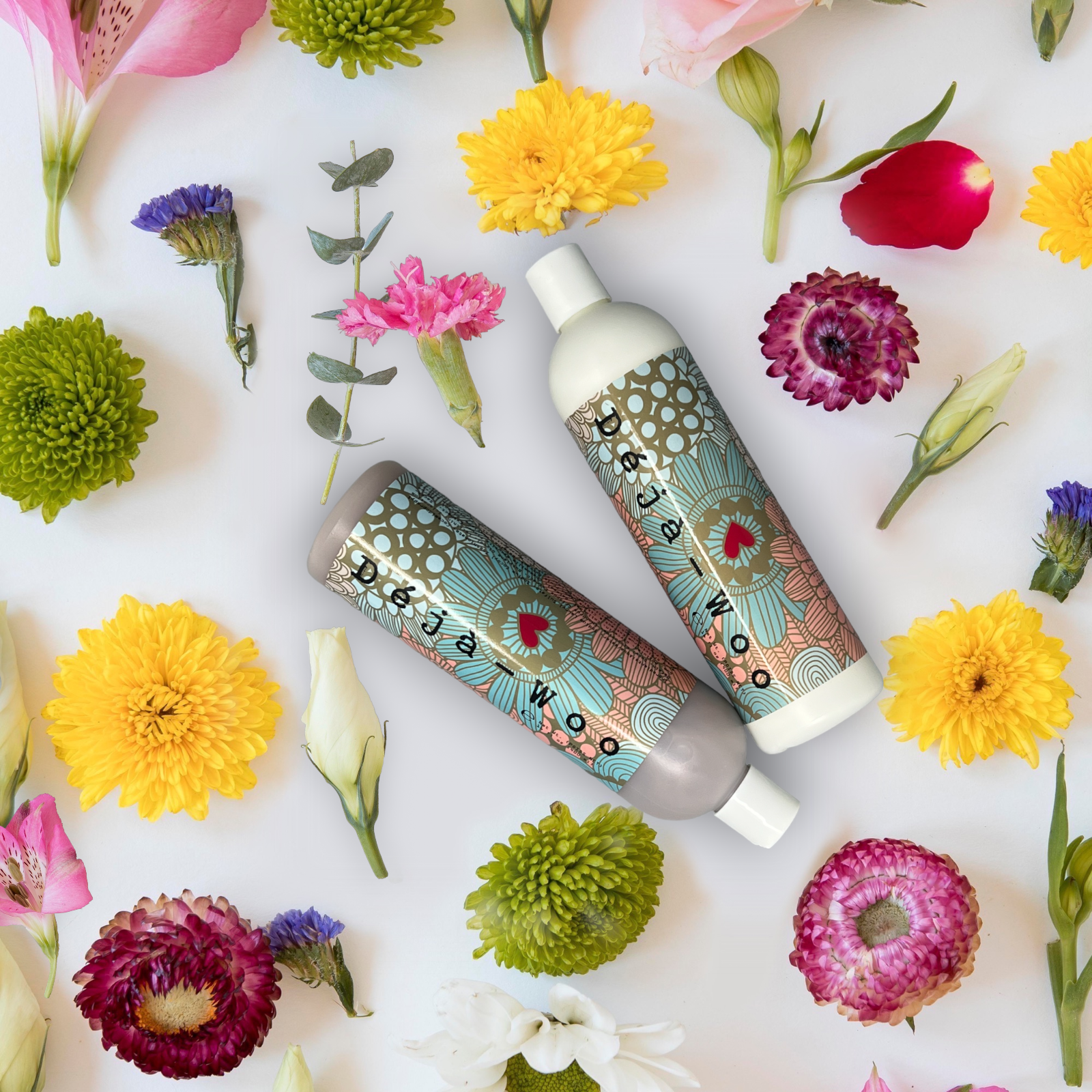 Deja Woo Shampoo & Conditioner
Sale price

$19.99 USD
Regular price
Choose options